While out shopping for school supplies this year, don't forget to look into getting the best apps to make this school year the best one yet. Brainscape is a must have app for every student.
With Brainscape you can find, create and share thousands of smart flashcards covering almost any topic.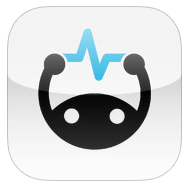 Brainscape uses three sources for creating its flashcards—Educational experts, students and you! Top experts in the field lend their expertise to ready-made flash cards in fields such as Foreign Languages, SAT prep, and AP exams. You can also browse for flashcards from over a million subjects created by other students and teachers. Finally you can create and customize your own set of flashcards for any subject you want. You can also share your creations with other students!


Brainscape works by personalizing the timing between different cards. You rate how well you know a subject and the app creates a unique pace that is ideal for each individual user. Brainscape boasts that they offer "flashcards on steroids." With data from over 800 academic studies backing them up, Brainscape is a must have for all students. Click hereto read for yourself.
Name of App: BRAINSCAPE
Audience: All ages
Platform: iOS
What the App Does and why we recommend it:

This app gives students access to over a million ready-made flash cards and the ability to create their own in order to learn quicker and more efficiently.

What platform we used to recommend the app: iOS
Cost (at time of review): Free